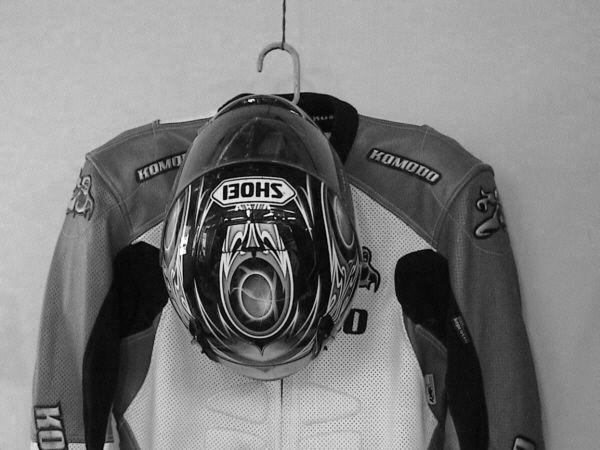 What to do and bring
A couple of track days under your belt, before the school day, to be comfortable with being on a track, is a good idea but, not required. Too many track days without formal training and you will just grind in bad habits.
A Snell approved helmet.
Full leather riding suit.

A zip together two piece suit is OK.
Leather suits available to rent. Call 404 683 6071 to reserve a set

Full leather boots.

Military style combat boots are acceptable.

Quality leather motorcycle gloves.
A RELIABLE track ready bike. (See bike prep)
A full tank of fuel, with an extra can of gas.
All your burning questions lined up.
Get a good night's sleep. (we start at 07:00AM SHARP)
Most tracks allow overnight camping the night before the school.
Gates open at 5:00PM the evening before the school.